This post is also available in: Italian
MARTIAL ARTS INSIDER – INTRODUCTION
This blog is titled, "Martial Arts Insider" because it is intended to open the door to the participants giving access to experienced and seasoned viewpoints and information on the Martial Arts. As the originating author I hope to be only one of many who will use this forum to present their knowledge and wisdom to the entire world making use of the Internet media in this new "Information Era".
I personally invite other established Master teachers to submit their individual writings for review that may contribute to these ends and to be offered here objectively and openly.
This blog is dedicated for the purpose of the advancement of the various disciplines included under the general title, "Martial Arts".  It is significant to note that the term, "Martial Arts", has been typically linked to the orient. However, it is probably even more significant to note that every social group in the history of humanity has demonstrated a propensity for both the need and the development of some type of discipline that focuses on the ability to defend themselves against various threats, both socially and personally.
One might sub-divide the social realm even further to recognize the difference between threats to a particular society from within (criminal in nature) as contrasted with external threats to the continued existence of the society examined (by external enemies). It seems a logical conclusion that it is a natural and innate phenomenon for any individual to attempt to protect himself/herself even at the most primitive level. As a result, various disciplines of "martial activity" have arisen in many modes, in every society, since the dawn of civilization.
The point of this introduction to present the viewpoint that the general subject matter of our potential examination is, therefore, likely to be somewhat large and encompassing.  Therefore, we will attempt to address the continuing development of "Martial activity" in the many cultures of the world, not simply those that originated in the orient.
My intention in instituting this blog is ultimately to provide a simple yet open platform for the exchange and sharing of ideas, concepts, principles, methods, and even technical information that potentially will expand our study and the further development of the "Martial Arts".
History, when viewed accurately, can also be a great "Schoolmaster".  As it has been said by the late, great Winston Churchill, "Those who fail to learn from history are doomed to repeat it."  If we sincerely seek to advance our knowledge and the success of our activities, we are foolish not to examine both the successes and failures of ourselves, and even our most revered predecessors. Our purpose in this blog should not be to disparage, unfairly critique, nor slander our colleagues and/or predecessors.
To keep it real, however, we need to be critical in a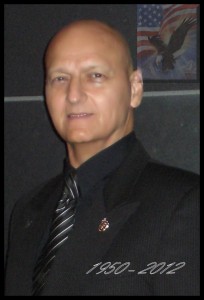 constructive manner if we are to learn from the errors, lack of success, or mistakes in judgment the present generation has made as well as those who have worked to blaze the trail before us. Although I have now brought attention to the "constructively critical" part, it is even more important to share our positive insights and successes. And lastly, I hope by objectively responding to relevant questions that we can humbly serve those  who simply are curious or seek to expand their personal perspectives. So, I implore those interested in participating to govern themselves to exchange and share their own views and experience with honesty and integrity along with the appropriate level of respect and dignity necessary for positive interaction.
As students of the Martial Arts and as students of life, let us begin together to explore the depth and wealth of information already available with respect to the history, the practices, the philosophies, the techniques, and multitude of other benefits that have been and continue to be derived from the Martial Arts activity in so many cultures and in so many modes.
I look forward to seeing you online.
"…. And That's The Way I See It!"® 
Shihan Ric Pascetta