MMA vs Tradition – Part 1
This post is also available in: Italian
This begins a series of articles titled, "MMA vs Tradition", examining the contrast between the recently popular Mixed Martial Arts (MMA) phenomenon and Traditional Martial Arts. A new section adding to this article will be posted each Monday.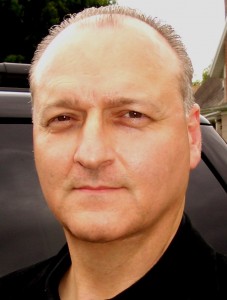 INTRODUCTION
Martial Arts have been in existence before even the earliest written history of human civilization. It may be noted that the first time a human had to ball up his fist to defend himself or his loved ones, or to grab, push or shove another, or to find some way to survive against various predators, animal and/or human, this created a valid need for such activity.
Every major civilization; western, middle eastern, and far eastern, from the ancient Chinese and ancient Greeks to the present has contributed in some manner to methods of self protection and societal protection. There is no culture that holds a monopoly on such activity, although some do stand out more that others for their more profound and lasting contributions. The use of armaments to augment the more limited individual potential for defense has progressed significantly from the first rocks, sticks, slings, knives, spears, and swords to the modern Atomic era.
TECHNIQUE, SCIENCE, OR ART?
It would serve this discussion best though to delineate between "martial technique", "martial science", and "martial arts".
For the sake of this discussion I would set a distinction between what I refer to as "martial technique" (fighting skills) or "martial science", which would include any systematic approach to studying and developing skills necessary for self protection (including offensive options); each as compared to "martial arts". My perspective is to view "martial arts" in the sense that it is a further refined subset of "martial science" yet unique in the sense that it opens the field for a much broader field of human development.
Specifically, this subset involves not only the physical and mental/strategic aspects of martial methods (protection) but also the emotional and spiritual aspects as well. "Martial Arts", as such,  goes beyond simply practical application in the physical sense but also addresses the significance of emotional and holistic personal development for the practitioner.  Further, there is significant evidence to support the conclusion that without development in the latter two areas, even the most proficient "technician" risks the potential of being severely limited.
"…AND THAT'S THE WAY I SEE IT!"®
Copyright © 2010  R.V. PASCETTA, All rights reserved

Tags: Martial Arts, MMA, Tradition