Martial Arts "Masters" – FACT or FANTASY? – Part 1
This post is also available in: Italian
A new section will be posted to this article: "Martial Arts 'Masters' – FACT or FANTASY?", every Thursday.  Please leave a comment giving your feedback and/or opinions. I look forward to the discussions.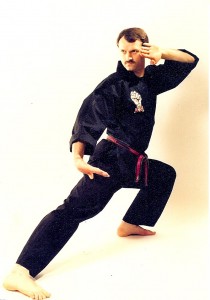 Did you ever question what the term, "Black Belt", or, Martial Arts "Master", actually represented?
HISTORY and BACKGROUND
Martial Arts in one form or another has steadily become an integral part of the "western experience" over the last 6 or 7 decades. There are few action movies or television dramas worldwide today that don't display some sort of martial art technique and sometimes even the more subtle, mental and philosophical aspects as well.
Along with this exposure also comes an element that has both added to the credibility of such skills/talents and also detracted. This is the element of "belt ranking". There are few westerners who haven't been exposed to the terms "Black Belt" or perhaps "Karate Master", "Kung fu Master, etc..
The pertinent question here is what, in fact, do the terms, "Black Belt" and/or "Master"  represent in reality, rather than in fantasy. First, one must dramatically distinguish the difference between "Hollywood", "Hong Kong", and "Reality". Consider that even the word, "acting", denotes non-reality. If one is "acting" then it is clearly a non-real copy of reality, regardless of the talent and skill of the actor. It is also of great significance to note that even the results of any on screen martial arts encounter is totally controlled (either exaggerated or limited) by whoever writes the script, not what is or it would be in reality.
With those facts established it is important to take care not be so influenced by what the entertainment media projects as reality. For the sake of this discussion I would like to focus specifically to the credibility of martial arts belts or ranking. Be aware also that the potential for illusion has sometimes been extended and even perpetrated by certain actual martial arts practitioners themselves.
It is unfortunate that martial arts activity is one of the few endeavors where a person with minimal skills and/or experience can portray himself/herself to be some "expert" or "master" and actually succeed at having a number of normal people bowing, adulating, and/or following some form of physical and/or psychological cult-like nonsense.
For those interested in true knowledge and for the sake of clarity it is then important to examine the roots and actual significance of any martial arts ranking system. This can be a daunting task because martial arts encompasses many different methods, has been influenced by many different cultures, and legitimately carries sometimes a quite different and/or varied significance depending on many of those factors.
It is not my intention to present myself as the "all knowing" authority and final arbiter on this broad subject but to provide some common sense information so that any individual can do the homework necessary to examine and verify that what he or she is seeing and/or participating in is credible or not. This is particularly significant for those who may be considering investing any significant effort, time, and/or money in some form of martial arts activity.
I will begin by pointing to the fact that most martial arts systems of practice and study employ some sort of ranking system, usually symbolized by some order of belts or sashes worn over the workout attire. The roots of this began in the orient. While various minor modifications to this practice have since occurred there are other, less credible deviations,  that may have changed it drastically.
PURPOSE
The most realistic value in any type of symbolic "ranking system" is to organize the training activity with some level of clarity and credibility. Verbal historic tradition has it that when many of the better remembered "founders" of today began teaching there was no such system. Those teachers were known by reputation to have a higher level of mastery and therefore were sought out by potential students. Within the school, however, there developed a social hierarchy among the students that distinguished between those who were "senior" and those who were junior.
Some stories even go as far to speculate that those students who had trained longer wore cloth belts or sashes to keep their workout attire in order and these belts simply became darker with normal use and wear. Henceforth, it is speculated that when a belt system was ultimately established the colors representing advancement ranged from lighter colors to darker colors symbolizing those students who had been training longer as compared with those with less time and experience. In most of today's martial arts systems, the grading levels begin at white belt (beginner) and progress to black belt (serious student) before further dividing levels of black belt.
ESTABLISHED PRECEDENTS
Most scholars recognize that Dr. Jigoro Kano was the first person to formally introduce a grading system of belts when Judo was first introduced into the Japanese educational system. It makes sense that in order to have a consistent established curriculum that it would be helpful to divide the material taught and levels of advancement in a systematic manner.
All over the world (with some variation) academic education and curriculum is divided into "grades" and even further separated into Elementary School, Middle School, High School before Secondary education in colleges and universities ranging from Bachelor degrees, Master degree, Doctoral degrees, etc., in numerous disciplines of study.
To quote the late Grandmaster Peter Urban, "the first step in organization is to label everything… accurately." Take note that the functional word and primary issue is the adverb "accurately".  Because each system began informally, there has been much misunderstanding and potential abuse of many "traditions" that otherwise would have served to give greater credibility to martial arts activity.
The first and original formal system of organization was divided into "kyu" and "dan". This ranking system was recognized and adapted by the major martial arts organizations of national stature at that time. The "kyu" could be compared to elementary, middle, and advanced primary levels while the "dan" represented more senior levels akin to Bachelor, Master, Doctoral, etc.) . This system divided the both the kyu and dan each into 10 separate levels of advancement and study. Before long most martial arts systems and organizations adopted this type of division of training levels and curriculum.
"….AND THAT'S THE WAY I SEE IT!"®
Copyright © 2010  R.V. PASCETTA, All rights reserved